Free Fire Elite Pass Season 37: New Character Weapons
Garena Free Fire Elite Pass 37 is coming with new characters, Weapons, Gun Skins, and new pets. If you are curious to know about the releasing date and reward list, then check out this post.
In Free Fire, Players buy the elite pass package to get premium items such as bikes, new characters, cash prizes,s and lots more. In the previous elite pass season 36, Garena offered Joker female character, Gun Skin, T-Shirt, and many things more. But it was not so good for Free Fire gamers. But we can expect the Season 37 will come with a super cool bundle package.
Free Fire Elite Pass Season 37 Elite Pass June 2021
The Season 37 elite pass inspired by the Cinderella Fairy Tale with tasteful blue knick-knacks style.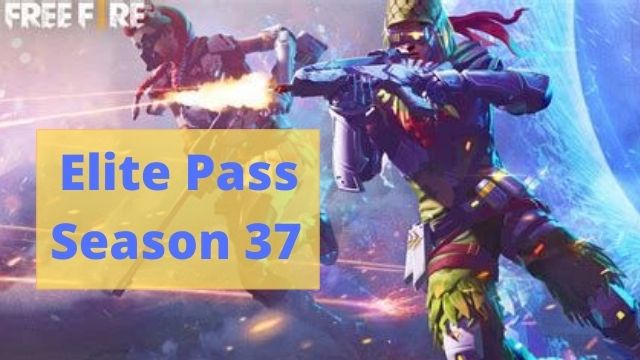 Free Fire Popular Posts
Release Data for Free Fire Season 37 Elite Pass
The Garena Free Fire Elite Pass Season 37 will be officially released on June 1, 2021, and will be available until June 30, 2021. But, you can pre-order the bundle package from 28 May 2021.
FF Season 37 Pass Rewards
If you would like to get all benefits of this season pass, then you have to collect a minimum of 250 Badges. Again, you can collect all badges by completing all daily tasks and missions. Below is the list of Rewards available in the FF Elite Pass Season 37.
Rewards in Paid Bundle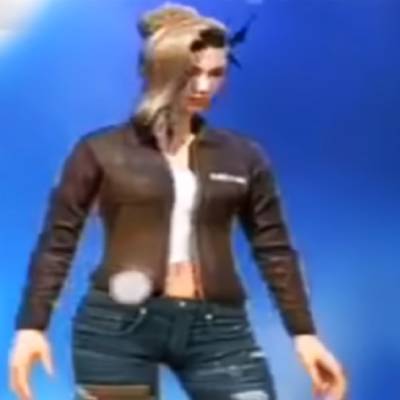 Monster Truck Skin: If you purchase an elite pass, you will immediately get a skin of a monster truck that looks different from others. It is blue and has a golden shade on it. You can unlock at 0 Badges.
Avatar: The next reward will see an avatar that will be unlocked when you reach 10 Badges.
Jacket: When you reach 15 Badges, you will see an excellent female jacket that looks good.
Banner: Then, you will see an attractive banner that you can unlock at 30 Badges.
Female Bundle: The Female player of Free Fire mainly uses the female bundle to look attractive than others in the game. The bundle is based on the theme of the most beautiful Disney princess, "The Cinderella" as it has blond hair, classic glass boots, and blue. It has a unique design which makes it attractive. You can unlock on 50 badges.
M1873 Skin: you can see this fantastic Skin on M1873 when you reach 80 Badges. This Skin is of blue and golden colour, which makes it attractive.
Backpack: You will see the bag Skin when you reach 100 badges. It has attractive looks because of the glowing glass boots of the princess, which rotates inside the bag. The backpack is of blue and golden colour and has a transparent body. At each level, its size and look will change.
MP5 Skin: By purchasing the pass, you will get the most admiring and full colour Skin of MP5 Skin, which does not have any attributes. It comes in blue colour and has golden shades which make it so attractive and classy. You can unlock this fantastic gun skin at 125 badges.
Emote: You will see the emote on 140 Badges.
Surfboard: The surfboard is used for doing showoff when a player jumps off from a plane. The surfboard looks attractive as it has cinderella glass boots in the back and made up of animated glass particles. You can get this fantastic item on 150 badges.
Loot Box: This box is also called a Death box because it appears when you eliminate any enemy player from the game. It looks like a music box because the centre of the box couple is rotating, and mild animated frost moves around them. It will be Unlock at 200 badges.
Male Bundle: The male Bundles is considered the main reward for the gamers as it is the last reward you will get in season 37 elite pass. The male bundle appears so attractive because of its look and clothes design. It has an animated eye of colour combination of blue, black, and mild red. The theme is based on Cinderella's villain, "the evil witch", but male. You can get this fantastic bundle when you reach 225 badges.
Free diamonds: You will also get free diamonds at particular badges. These diamonds will helps you to repurchase Elite pass in another season.
Rewards in Free Bundle
Avatar: You will get an avatar at 5 Badges
Jacket: You will get a simple jacket which you can unlock at 40 Badges
Banner: At 150 Badges, you will get a banner that will have an attractive look.
Parachute: At the last, when they reach 200 Badges, you will get a fantastic parachute which is blue and have a good design on it.
How to purchase Elite Pass Season 37 in Free Fire?
You can purchase an Elite bundle by paying just 499 FF Diamonds. If you are new to Garena FF, then we have described the steps to buy paid Elite bundle.
First, Open the game on your android phone or ios
Afterward, you have to click on the Elite Pass icon, which appears in the game Lobby.
Then, click on the upgrade button to unlock a particular elite pass season 37.
After a successful purchase, diamonds will get deducted from the players' Free Fire accounts.
Read More: Free Fire Diamond Top Up Hack 2021: Get Unlimited Redeem Codes Free
Conclusion
So that's the complete list of Elite Pass Season 37 rewards. If you like the rewards, then prepare Diamonds for you to upgrade your Elite Pass.
After knowing about Elite Pass season 37, let's talk if it is worth it or not. Should the gamer buy the season37 pass or not? I think they should buy the elite pass as it gives you exciting premium items.