How to make Voter ID Correction Online?
Voter ID Correction Online: Is there any wrong in your Voter ID card? Do you want to make your voter ID correction? Then you are here in the right place. In this post, I will guide you, How to make voter ID correction.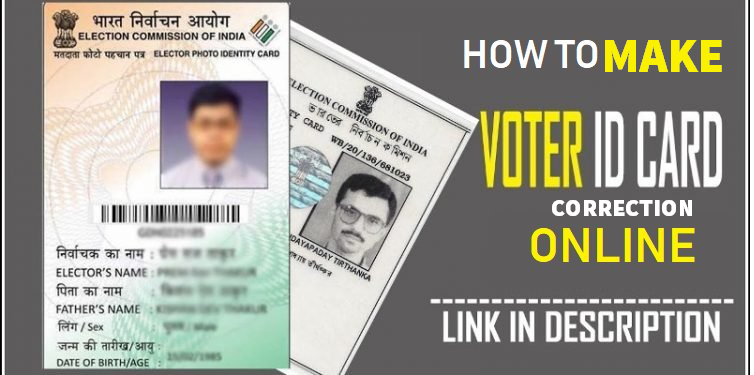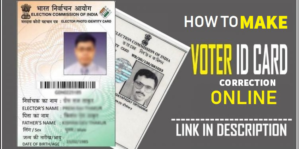 Voter ID Correction Online
Guys every Indian citizen must be having a Voter ID. This is the Identity of every Indian which will help you to cast your vote during the election. This ID card somewhere used as the National Identity card, Address proof and Date of Birth Proof.
The voter Identity card is very important for every Indian citizen. So, every people's original Name, Father's Name, Date of Birth, Address, Photo must be there with correct spelling.
You must re-check your Voter Identity card and verify, whether your Voter ID card needs a correction or not.
There are two ways by which you can make your Voter ID correction.
Voter ID Correction Offline (Old Way)
Voter Id Correction Online (New and Easy Way)
Nowadays you people will like to follow the second step i.e "Voter Id Correction Online" Process. Because the Voter ID correction Offline process is an irritating form fill up process. So it is better to choose Voter ID Correction Online.
Also Read: How to Apply for Voter ID card Online
Documents Required
There are various documents required for Voter ID Correction Online. These are as follows:
| Correction Field | Documents Required |
| --- | --- |
| Name/Father's Name/ Date of Birth Proof | PAN card, Aadhaar Card, 10th Marksheet, Passport, Driving License |
| Address Proof | All the above documents, Electricity Bill, Water Bill, Telephone Bill. |
| Photo Graph Change | No Proof Required |
Steps to Apply for Voter ID Correction Online
First of all, you have to visit National Voter's Services Portal.
Now Register yourself in NVSP portal by clicking the login portal.
Fill all the required details and register by veryfying your Mobile Number.
You can provide your Voter ID card number as EPIC number or you can cheack on I don't have EPIC number.
After sucessful registration, you have to login to your NVSP account by using your Mobile number and password.
Now click on the form Tab from your screen.
As you want to make your voter Id correction online, so you have to choose Form 8 from the list.
Next screen the form 8 will appear in your computer scren and you have to choose your state, District, and Block.
Now just scrool down to third step of the form and thick on the entry which is to be corrected.
In the second portion of the form, it will ask you Part number of electoral roll and Serial Number.
You can find these entry from this Link by using your Voter Id card Number..
Fill all the details both in english and regional Languagge correctly.
After filling all the details correctly, you have to upload the supported documents as mentioned above.
Finally, click on the submit button and take a print out of the Receipt for future reference.
Topic you may like

How to get PAN card within 1 hours?
After submission, you have to note down your Reference Number and you can Check your Voter Id card status online by Login to your NVSP account with this reference number.
I hope this post helped you a lot to make corrections in your Voter Id.