Labour Card 2022: Benefits State Wise Apply Online Check Status
What is Labour Card in India? What are the benefits of this card, How to Apply for the Labour card online state-wise? If you are excited to know the complete details, then read the post carefully.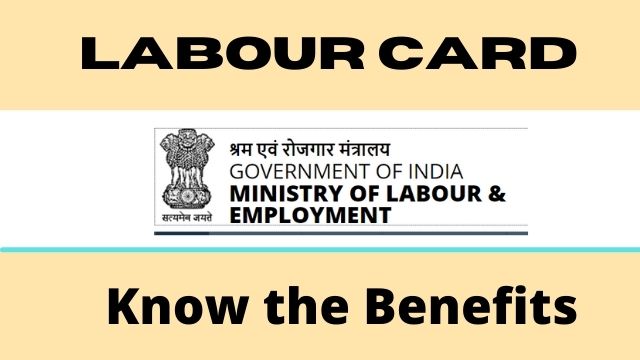 India has the second-largest population in the world. Out of which 500 Million people are daily labour or Contractual workers. They work for the construction of buildings, Industries, Cultivation, etc. For the development and empowerment of their families, the Government of India has issued Labour Cards.
What is a Labour Card in India?
Most of the people of the country depend on wages and agriculture. To take care of them and their families, the Government of India and all the state Governments together have issued an Identity Card to help all the laboring brothers and sisters. This Card has been named a Labor Card. The government is providing many facilities to the beneficiaries of this Card.
In other words, we can say, the Labour card is nothing but an identity card issued by the respective State Government's labour department for the development, safety, security, education, and protection of laborers.
Types of Labour Cards in India
Generally, the State Government issues the Labour Cards to the beneficiaries. In India, there are two types of Cards are issued:
Social Card
Building Card
Let me tell you the details of these two types of cards:
Social Card: Those workers who perform farming, cultivation, and non-building activities are eligible for this Card. If I talk about its benefit, then you will get Health Insurance Benefits.
Building Card: This Card is the most famous. Those who are working under a licensed contractor can apply for this Card. These Cardholders can avail almost all benefits of the scheme.
What are the Benefits for the Workers?
There are many types of benefits available for the new Labour Card Holders. They are as follows:
Free Education for the Childrens
Life Insurance Benefits for Free
Cardholder assistance in the event of death or injury in the event of a major accident or major accident
Free Health Insurance Benefit under PM Aysuhman Bharat Yojana, Biju Swathya Kalyan Yojana, and others.
Assistance during Pregnancy and Delivery of Child
Financial Support for purchasing Shovel, and other working pieces of equipment
Benefits during the marriage of Daughter
Buying Cycle Help
Scholarships for Childrens
Help for the upgradation of Skills
Nirman Shramik Sulabh Awas Yojana
Home loan facility
Required Documents
These are the following Documents required to apply for a Labour card online:
Aadhaar Card
Passport Size Photo
Bank Account Number
E-mail ID
Mobile Number
Aadhaar Card Number of your Family members
Ration Card (optional)
Ḥow to Apply for Labour Card Online?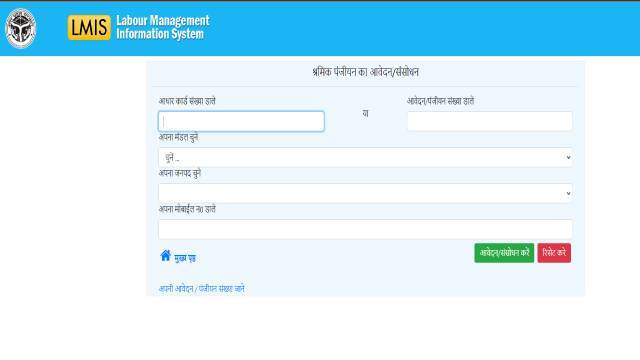 Firstly, visit your state's official Labour Department website.
Then, choose your State and click on the respective Labour Department Website.
Next, Search for the New Labour Card Registration.
Now select your District from the drop-down.
After that, enter your First Name, Last Name, Mobile Number, and E-mail Id.
Verify your E-mail and Mobile Number and Click on the Submit Button after entering your Aadhaar Card Number.
State Wise Online Application Link
Who can apply for a Labour card?
Generally, People who work for 90 days a year can be included in the scheme. They can apply for a labor card by preparing a list of their 90-day certificates.
Do I need to renew my Labour Card?
Yes, Of Course! After the expiry of your card, soon you have to renew it online.
How can I get a Labour certificate?
Ordinarily, you can get your labour certificate online within 5-6 days or earlier. In some cases, it would take up to 15 days. If you don't get within the specified time then you may contact your District Labor department.
Are the Narega Job card and Labour Cards are Same?
No, Narega Job Card is Totally Different from Labour Cards.
Conclusion
In short, the Labour card is a lifeline for daily wages people. It is significant for all of us. So, those reading this post are requested to share this with all who have not applied for this card. As a result, their family will get the proper benefit.
Before ending, I will request that if you have any doubts regarding this topic, please feel free to ask me by commenting below.