PM-KISAN Odisha Village and District Wise Farmer List
PM Kisan Samman Samman Nidhi Yojana(PM-KISAN) is now launched in the state Odisha Village and District Wise farmer List has been updated on the website. Now anyone can check their names in PM Kisan Yojana.
Hey Guys, Welcome back to the new post of Digital CSC. As you know PM Kisan Samman Nidhi Yojana was launched just before the election. But at the same time, KALIA (Krushak Assistance for Livelihood and Income Augmentation program) was launched by the State Government of Odisha.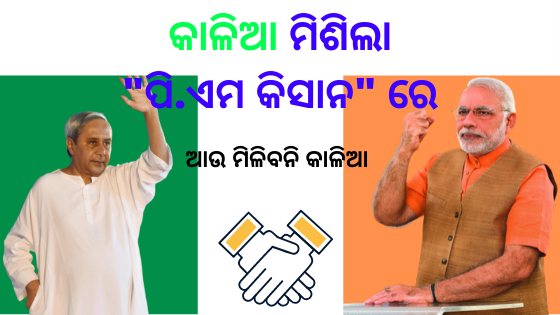 KALIA Programme
In KALIA Scheme state Government was providing Rs.25000 credit balance in their bank account for the development and growth of farmers. This money was given in 3 installments per year. Some farmers were credited with Rs.5000 as the first installment. But after the election due to some problem, the Government was unable to credit the second installment to all the farmers. But now Government is planning to merge the KALIA Yojana with PM Kissan Samman Nidhi Yojana and credit the rest amount through this scheme.
Also Read: Medhabruti Scholarship Yojana
PM Kisan Samman Nidhi Yojana (PM-KISAN)
PM-KISAN yojana is the central Government scheme, where the whole fund is provided by the Central Government. In this scheme, a sum total of Rs.6000 will be credited to each farmer all across India. The sum of Rs.6000 will be credited to your account in three installments of Rs.2000 like KALIA yojana.
PM-KISSN Odisha Farmer List
Due to some misunderstanding, between the State Government and Central Government, the PM- Kisan Yojana was launched late. Whatever the cause may be now the first list of PM-Kisan has been published in the state of Odisha. Now you can check the PM-KISAN Odisha Farmer list by visiting the official website.
You may like: PM Balika Anudana Yojana
Steps to Check PM-Kisan Farmer List Odisha List
First of all, visit the official website of Agriculture and Farmer Welfare Department of India. http://www.pmkisan.gov.in/
Now click on the Beneficiary List from the Farmers Corner.
On the next page you have to select your State (Odisha) > District> Sub District > Block > Village.
Now click on Get Report from that page and the PM-KISAN Yojana Odisha Farmer list will be shown to you.
Conclusion
In the last, it is very important scheme for the farmers of Odisha.This will also help the farmers to increase their income.