PDS Odisha New Ration card Apply Online 2022, Download NFSA and SFSS Card, Add or Delete Family Member, Transfer member or family through the Food Odisha Portal and www.pdsodisha.gov.in.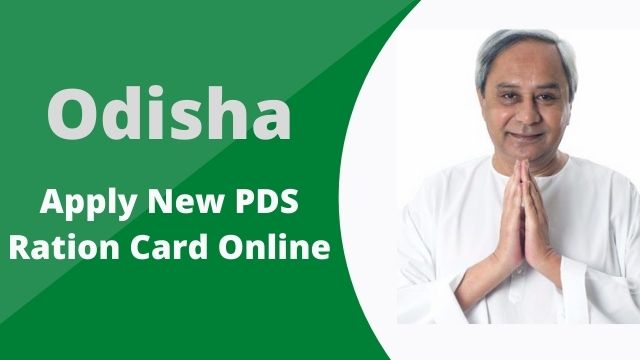 To ensure that the poor people of India do not stay hungry, the Government of India, in collaboration with all the state governments, is providing essential food items with subsidies in one rupee. To identify poor people and provide food items to the right ones, the Government has issued the Ration Card. Now let's see what exact explanation of the scheme.
Topics Covered in this Post
What is Odisha Ration Card?
As with Aadhaar Card and Voter ID Card, the Ration card is a necessary identity card issued by the Food Supplies and Consumer Welfare Department of Odisha. It is one of the most important and valuable documents issued only to Indian citizens under the National Food Security Act. Cardholders use this ID for the purchase of grains and other food items at subsidized rates.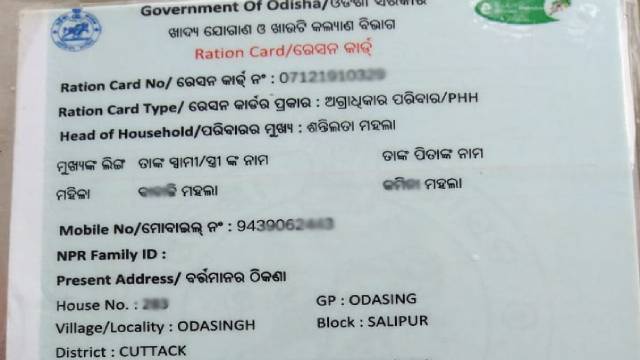 Furthermore, you can use this card at any Government or Private institutes as well as new PAN card apply, Aadhar card update, driving license application form as an actual address proof.
Under NFSA, the Central Government Procure food grains through Kharif and Rabi MSP system. After that, asks the State to distribute the grains among the poor people. Here, the primary role of the State comes to play.
The State Government has divided them into three Groups.
Above Poverty Line (APL)
Below Poverty Line (BPL)
Antуоdауа Line
Those families who come under the BPL line get Ration card, and Antordaya Families get Antуоdауа Cards.
You May Read: Odisha Labour Card List 2020- Check Online Now
How to Apply for Odisha New Ration Card online?
Before applying for a new ration card, you will have to consider some facts, such as eligibility criteria, documents required, and family details. Let me tell you all the details:
Who is eligible to Apply for New Ration Card in Odisha?
Household without Shelter
Families who are living on alms
Tribal Families
Those families who will be taking advantage of the Bidhwa Pension Scheme
The families having more than 40 percent physical disability
Transgender People
Who is not Eligible for Ration Card?
If any family follows the above eligibility criteria but meets the below-listed conditions, then these families will be excluded from Ration Card.
Families having three-wheeler/four-wheeler/heavy vehicle/trawler/motorboats/Tractors or Harvesters are not eligible.
Any state or Central Government Employees are not eligible.
Family or Pensioners monthly income more than Rs.10000/- (Rs.15000/- in urban area) are excluded
Income Tax Payers are also not eligible
Household with three or more rooms with pucca walls and pucca roof.
Also Read: Food Odisha Farmer Registration 2022: Society Paddy Procurement Form
Required Documents
Aаdhааr саrd
Bаnk Pаѕѕbооk
Passport size photograph
Income certificate
Vоtеr ID/ Pаѕѕроrt
Gаѕ Cоnnесtiоn Bill/Elесtriсitу Bill/Wаtеr Bill
Income certificate
Register New Ration Card Online
You have to follow the steps given below to apply for the Odisha state ration card:
Step-1: First of all, you go to the official website of the Food Odisha Department. The Website link is given below.
Step-2: Now Click on Online Services>>Citizen Services link from the Main Menu.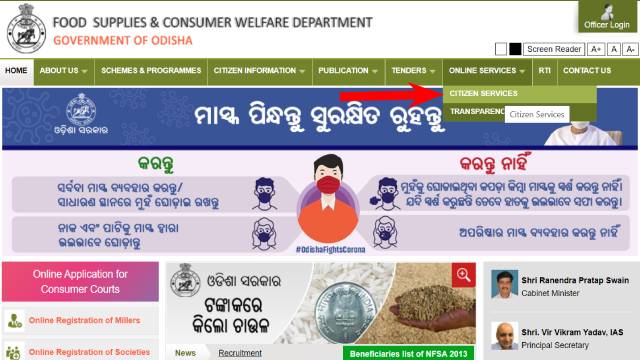 Step-3: Now, a new page will appear on your screen. There you have to click on the "Apply New Card" under NFSA Tab.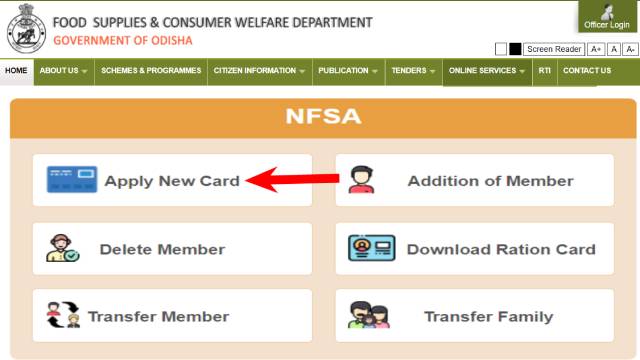 Step-4: Once you click on the Apply Button, it will redirect to pdsodisha.gov.in portal. There you will see some instructions. Simply click on the "Fill Application Form."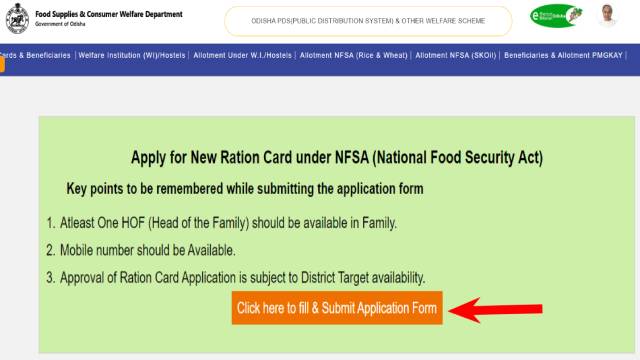 Step-5: Now, you will see the Odisha new Ration Card Application form on your screen. The Application form consists of four sections:
Address Details
Ration Card and FPS Details
Family Members Details
Other Details.
You have to fill in all the details one by one. Let me tell you the procedure.
Address Details: This is the first step of the application form. In this section, you fill your present and permanent address details. After that, click the Next button.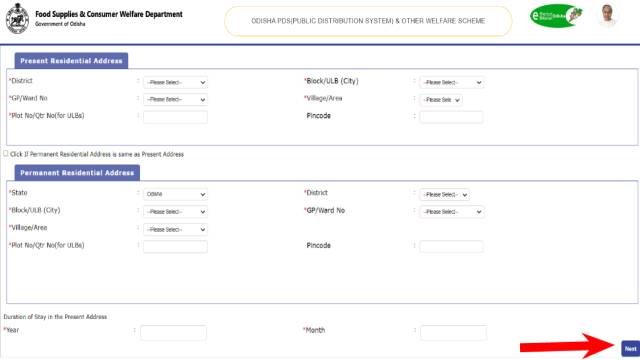 Ration card and FPS Details: In this section, you have to choose the Ration Card Type, ration Quantity, etc. Once you fill in all the details, click the Next Button.
Family Member Details: This is the most crucial step of the new ration card application. You have to fill in Details such as Head of the family name, other members of the family, their age, Aadhaar Number, Gender, Date of Birth, and their father's name. After that, click on the Next button.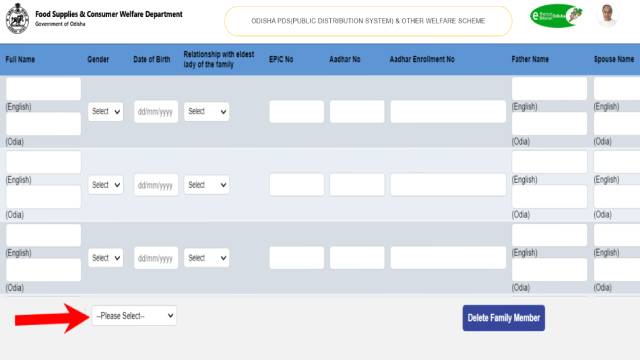 Other Details: Finally, click on the other details tab. Fill in information like electricity details, LPG Gas Connection details, Mobile Number, Bank Account Number, etc. After that, click on the Next button.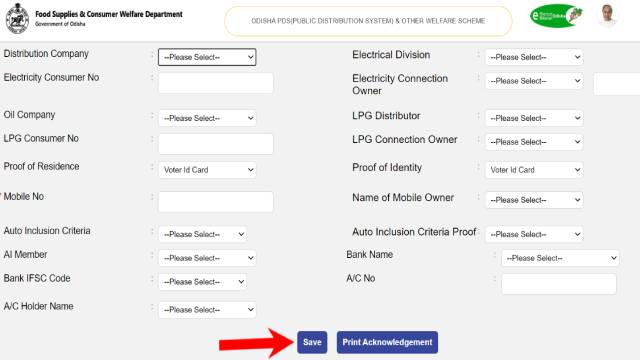 Step-6: Once you fill in all the details, take a Printout of the Acknowledgment Slip. Attach all the documents and submit the form to the PDS office.
You May Like Odisha Dhana Mandi Farmer List- Check food Odisha Token list 2022-23
How to Apply Odisha Ration cards using offline mode?
If you are comfortable with the online application form for a new ration card application, you can choose the offline mode of application. First of all, download the ration card application and take a printout. Then fill in all the details correctly. Then submit it to your block office.
The Food Distribution officer will verify your details and will get back to you soon with his response. If your card gets approved, you can download the Ration card from the Food Odisha Portal using the following procedure.
How to Download Odisha Ration Card Online?
When your ration card is approved, you will receive the SMS on your mobile phone. After that, you can Download the newly approved ration card online by following the below steps.
First of all, visit the same Food Odisha Portal.
Click on the Download Ration card link.
After that, paste your Mobile Number or Reference Number in the specified box.
Lastly, click on the Download Ration card.
Your Card will be downloaded.
Important Links
FAQ
How to check Odisha Ration Card List 2022 online?
The newly updated Ration Card list is available online through PDS Odisha and Food Odisha Portal. You can check out the 
Odisha ration card list 2022
 Post to know the complete details.
Is it possible to add or remove members from the Ration card list?
You can add or remove members from the Ration Card list by using the food Odisha portal. Login to your Ration Card account using your Mobile number, then you can add or remove members.
How much time is required for the approval of Ration Card?
Typically, the PDS department takes 2-3 weeks for verification. But in some cases, it may take 1-2 months.
What to do if my ration card application is rejected?
If your ration card application gets rejected, you can re-apply the form with the supporting documents.
Also Read: How to Apply Birth Certificate Online in Odisha?
Contact and Grievance
If you have any complaints about Food Odisha Distribution, you can visit the e-abhijoga portal or Grievance Redressal System and lodge your complaint. Else, you can call on 1800-3456760 or 1967 toll-free help-line portal.
Latest News and Events