Applying for a new electric connection in Odisha with Tata Power? Get insights into the 2023 TPCODL, TPNODL, and TPWODL application process through Mo Bidyut, documentation, fees, and steps involved. Ensure a smooth transition to reliable electricity for your property, agriculture, and business.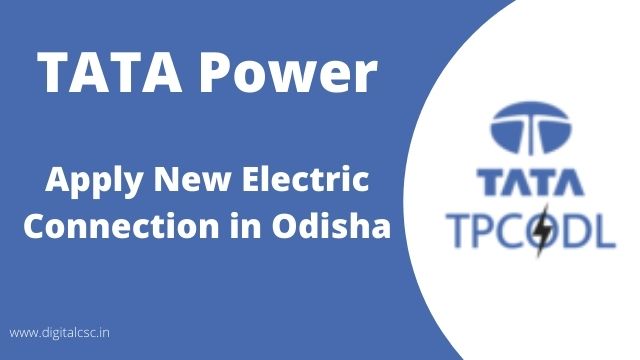 Topics Covered in this Post
New Electric Connection Application Mo Bidyut
The Mo Bidyut portal (www.moBidyut.com) serves as the exclusive platform for individuals to apply online for new domestic, commercial, and agricultural electric connections in Odisha. This portal is developed by the Odisha Government, this portal is designed to streamline the process of requesting new electric connections, ensuring transparency, efficiency, and a smooth experience.
New Connection Charges in Odisha
The charges for new electric connections are determined based on their purpose and daily consumption. Here, we outline the applicable charges for a 0.5KW (500 Units) supply connection.
| Purpose | Price |
| --- | --- |
| Domestic | ₹3615.00 |
| General Purpose | ₹4731.00 |
| Public Purpose | ₹4818.00 |
| Agriculture Pumping | ₹3561.00 |
| Agriculture Activities | ₹3630.00 |


The Fee Structure for the new residential Domestic single-phase 0.5-KW electric connection is as follows:
Required Documents for New Connection Application
| Name | Total(₹) |
| --- | --- |
| New Meter Cost | Rs.1271.00 |
| Service Charges | Rs.1500.00 |
| Security Deposit | Rs.256.00 |
| Processing Fees | Rs.50.00 |
| Inspection Fees | Rs.30.00 |
| GST | Rs.508 |
| Sub-Total | Rs.3615.00 |
The following documents are needed for the fresh connection.
Land Documents like Pata Proof of Promises (mandatory)
Occupancy or Authorization (mandatory)
Treasury challan
Aadhaar card
Land Record (Dallil)
Ration Card
Passport
Also Check: Odisha Ration Card List 2023
Steps to Apply New Electricity Connection Mo Bidyut Odisha
To apply for a new electric connection through the Mo Bidyut portal, follow these steps:
Step-1: Go to the official Mo Bidyut portal by typing "www.moBidyut.com" in your web browser's address bar and hit Enter. Then Click on the Online Form Link from the Main Menu.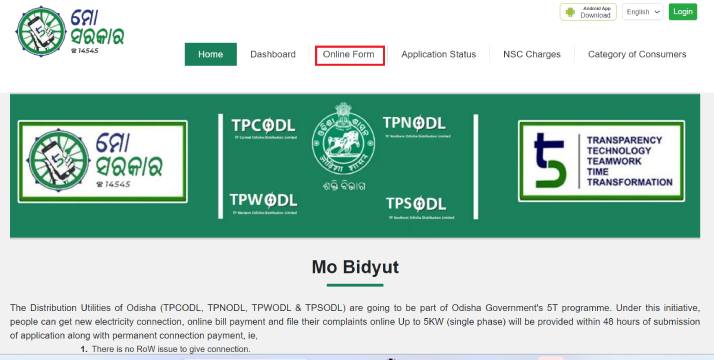 Step-2: Next, you'll need to select your connection type. You can choose between options: "Upto 5KW" or "Above 5KW."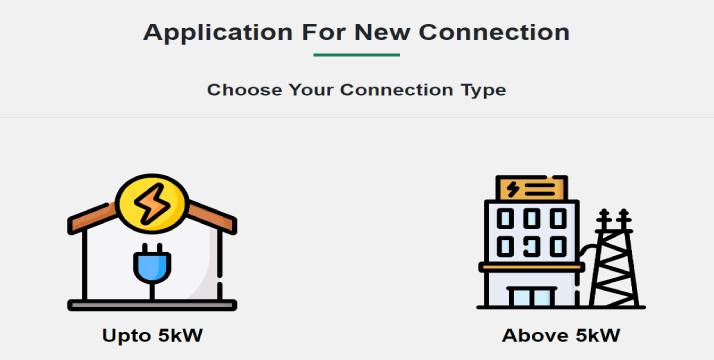 Step-3: Moving on, you will be prompted to enter your Mobile Number. Verify your number by providing the One-Time Password (OTP) you receive.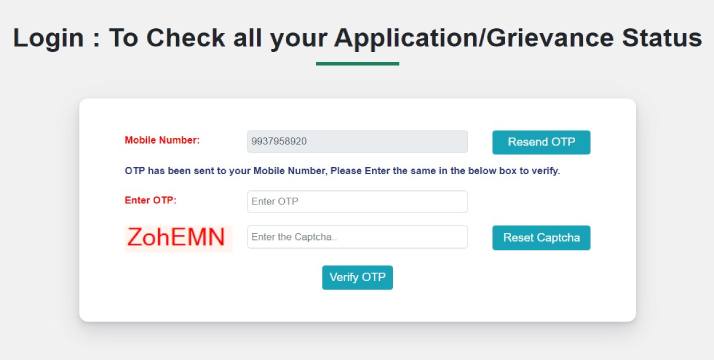 Step-4: After verifying your number, proceed to answer the questions based on your specific requirements. Once you have provided all the necessary information, click the "Submit" button.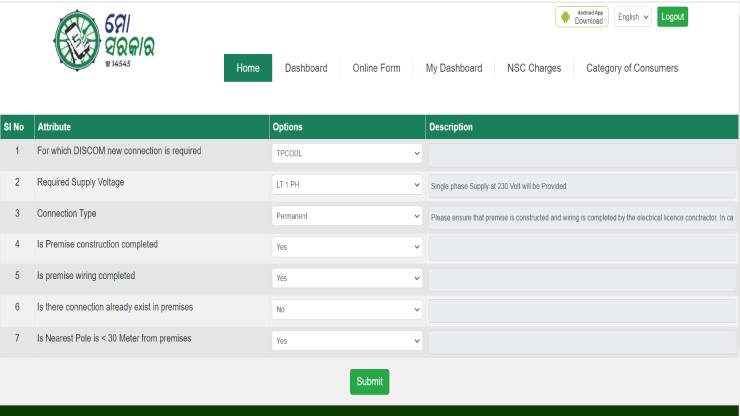 Step-5: Now, fill in all the required details according to your availability. Once you've completed this section, click on the "Save and Upload Documents" button.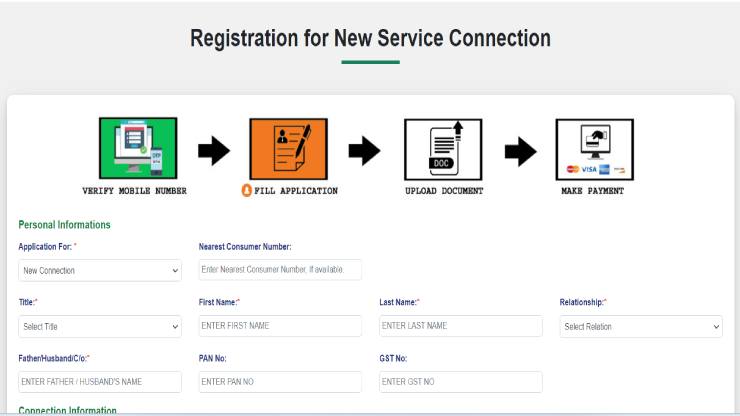 Step-6: Subsequently, you need to input your load details, including the equipment available in your residence. Please note that the ultimate payment amount will be computed based on the data you provide during this stage.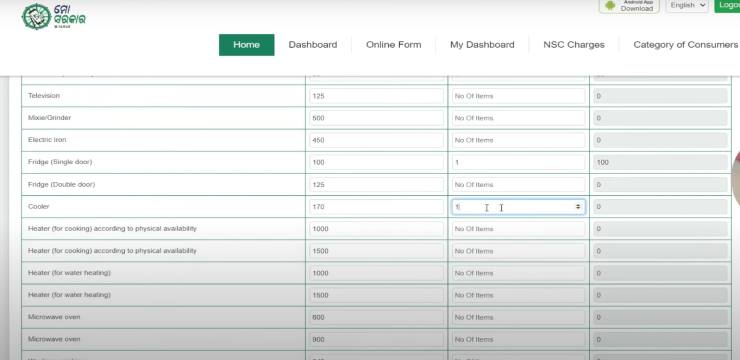 Step-7: In this step, you are required to upload all the necessary documents in the designated field. Ensure you have all the required documents ready for submission.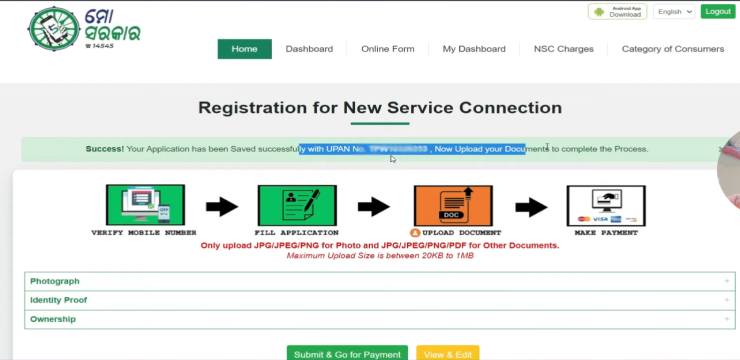 Step-7: Lastly, to finalize your New Electric Connection Application Form, make the payment for the application fee.
By following these steps, you will successfully complete the process of obtaining a new electric connection through the Mo Bidyut portal.
New Connection Application Forms
Important Links
Also Check: Odisha Dhana Mandi Farmer List 2020- Check your Token Status Online
FAQ
What is the total cost of a new Connection?
The cost for a domestic connection exceeds Rs. 3200/-, while for a commercial connection, it exceeds Rs. 4000/-
How many days does it take for the approval of Odisha New Electricity Connection?
The time required for the approval of a new electricity connection in Odisha varies. It typically spans from several weeks to a couple of months, depending on factors like connection type, location, and application intricacies. For precise and current details on the approval timeline, it's recommended to consult the local electricity distribution authorities or refer to the Mo Bidyut portal.
How to Make a complaint about electricity?
You can make the electric connection by visiting the complaint section of the TPCODL official portal. Or you can call 1912 from your registered mobile number.
Which number should we use to pay TATA Power electric bill online in Odisha?

Utilize your Customer ID to conveniently make online payments for your electric bill. Your consumer ID will be structured similarly to 305S0507458.
TPCODL is now under 5Ts
The Power and Energy Distribution Department are now under the 5Ts Scheme. Learn More about the Mo Sarkar 5T Initiative here.
January 14, 2022
Coal Shortage in India
Electricity Supply after the Pandemic is at a critical level. TPCODL (Tata Power) warned the whole country about Consumption.
October 27, 2021