Digital CSC 2022 Updates, VLE Registration, CSC VLE Login, csc dijital seva, Digi Pay Services: The new Digital Seva Portal is the only solution for every CSC VLE service. The Apna CSC agent should use the real CSC Connect direct Login Link at https://digitalseva.csc.gov.in/ for CSC Dashboard.
CSC 2.0: New Digital Seva Portal
After the first phase of reform, the government analyzed the importance of the CSC center. After that, CSC 2.0 was introduced in 2015. Upgraded to old centers, new centers opened in all Panchayats of the country. Youths get employment opportunities. Nowadays you can avail of various Government and Non-Governmental services and facilities for free.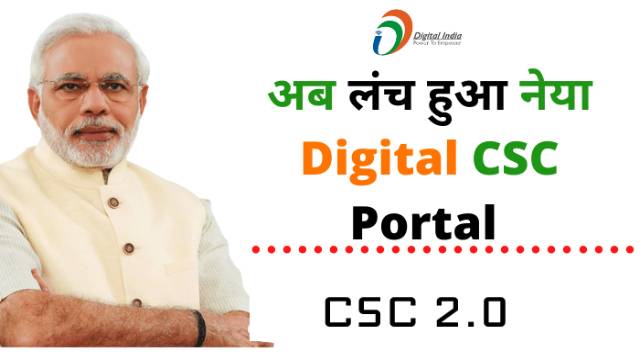 Popular Sarkari Yojana
Kisan Mandhan Yojana
PM KISAN
Kisan Credit Card
Pradhan Mantri Fasal Bima Yojana
Update: VLE Agents Now Book COVID-19 Vaccine Slot using CSC Cloud Cowin-Portal. Visit CSC Cloud Cowin Portal Here
What is the new Digital CSC?

CSC stands for Common Service Centre. Digital CSC, formally known as Digital Seva Portal, is the official Governmental website for VLE agents. It was founded in the year 2009 by the Ministry of Electronics and Information Technology. The main objective of this scheme is to deliver all G2c and B2C services. In the first phase, the Government opened CSC centers in the remote and uninhabited areas of the country where computers were not accessible.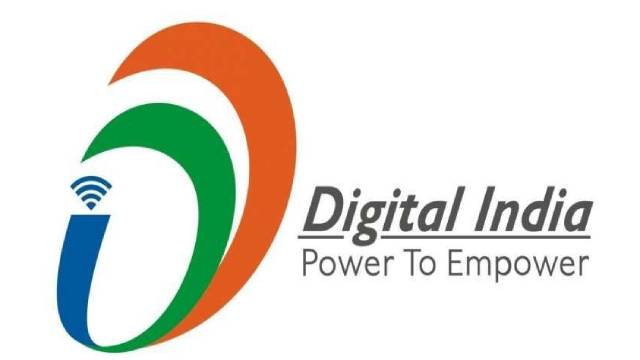 The CSC Centres offered services like Agriculture, Rural BPO, Narega Job Card Payment, e-Governance, and e-Services. Only a limited number of services were made available by the Government. Later in the CSC 2.0 scheme, the main reforms started.
In this reform, many services were added. They are as follows:
New PAN Card Apply
KISKO Banking
Re-Print your PAN Card
PAN Card Correction
Aadhaar PAN Link
New Aadhaar Creation
Aadhaar DOB, Address, Mobile Number Linking Correction
Updation of Finger Prints and Photos in Aadhaar
Re-Print of Aadhaar
Passport Apply
Renew Passport
Change and Correction to your Passport
Duplicate Passport Apply
Digitization of Indian Villages is essential. It will be the backbone of the Indian economy. In these digital smart Villages, people can avail themselves of instant banking facilities, learn computers, use UPI, and Cards, access Government to Citizen services, etc. Once, Gandhiji said that India's heart belongs to the villages. Hence, the Central Government announced the opening of Common Service Centers (Jana Seva Kendra).
Latest Digital CSC Updates
VLEs can now register beneficiaries on CoWin for vaccine doses through CSC Cloud. Click Here to Know More about Vaccination.
DigiPay Micro ATM: CSC Portal has recently introduced the Digi Pay Micro ATM service. Any VLE agent can avail of this service by clicking Digi Pay Option from the Dashboard of the portal. You can buy this device with a security deposit of Rs.2100/- from CSC Cloud Shop.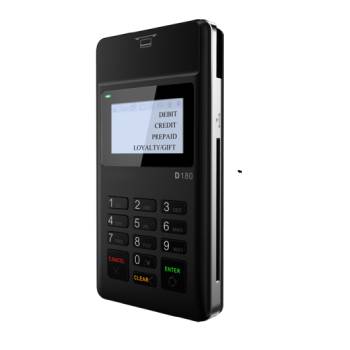 SDMC Birth, Death Certificate Apply, Update: Now CSC Portal has enabled the Delhi Municipality Birth, Death Certificate Online service. Again, you can update the existing certificate. This service is available from the dashboard section of the portal.
Benefits of Digital Seva Kendra
CSC Services
Digital Seva CSC offers numerous benefits. The Government has set up these centers to provide Digital online services to people. The main key intention of the CSC outlet is to provide G2C (Government to Citizen services). Under this program, the Digital CSC Centres will deliver various Central Government and State Government Ministries and department services. Various key benefits of Jana Seva Portals are as follows:
Digital Banking Benefits
Now every Digital CSC Kendra is offering instant Banking facilities. Such as new Zero Balance Bank Account opening, cash deposit, cash withdrawal, ATM Pos, Aadhaar Linking, etc. You do not have to visit Bank or ATM and stand in a queue.
Mobile Recharge and Bill Payments
Digital Seva portal has now enabled the Prepaid, Postpaid, Mobile recharge, FastTag Top-Up, Electricity Bill Payment, Water Bill Payments, DTH, and Cable TV Recharges, etc. You people should not worry about your Bills. The Online Bill-Payment through the CSC Connect site is safe and secure. This service is brought you by Bharat Bill Payment.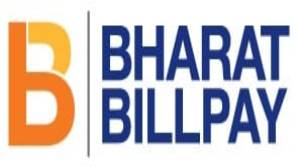 PAN Card Aadhaar, Passport Voter ID Services
As you know, PAN Cards, Voter ID, Aadhaar Card, Passport are very essential documents. These documents are required for every Government and Non- Government Service. Now your local Digital Seva Kendras are ready to create your new PAN Cards, Aadhaar Cards, and Voter ID cards. You don't need to visit any town or city for these services. Everything is now available near your hand. If you need the following services, feel free to visit your nearest Common Service Cente. Click Here to know How to Apply PAN Can within 1-Hours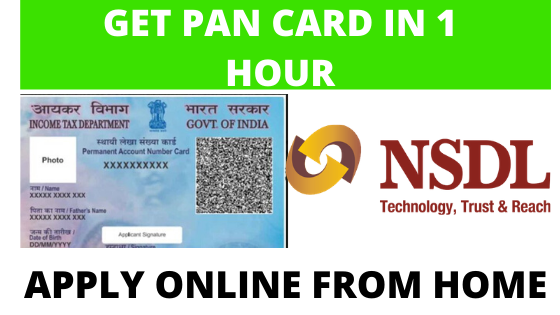 Other Services Available at CSC
Apart from Aadaar, PAN you can avail yourself of the following services at your nearest Jana Seva Kendra
Income certificate, caste certificate, Birth certificate, death certificate, and others.
Bill payment for schools, colleges, mobile, television, electricity, telephone, and others.
Other Banking services like small amount money transfer, life insurance, general insurance,
E district services like checking land records, online hospital appointments, E-Pauti, Grievances registration to the District Magistrate, Police, CM, and others.
Avail Central Government Schemes
Jana Seva Kendras is available to offer the benefits of Central Government Schemes and Services. Still, CSC is offering the following Government Services VLE Agents can use the Direct official, Portal.
Available Agriculture Services at CSC
Health Related Services
Digital Insurance Links
Educational CSC Services
Digital Seva Portal New Login Steps
I hope almost all the VLE agents are now capable of accessing the Digital CSC Seva Portal Login. However, new VLE agents may face some difficulties signing in to their New CSC Portal ID. Hence, below, I have described all the steps for the Digital Seva Portal Login.
Step-1: First of all, visit the Official Digital Seva Portal Login website www.digitalseva.csc.gov.in. (Link is available at the top). Now you will land on the home page of the Digital Seva Portal.
Step-2: Now click on the Login Button from the right Menu of the Portal. Then, it will redirect you to the CSC Connect Login Page.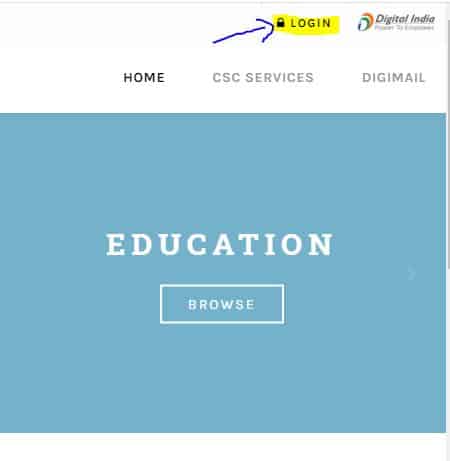 Step-3: Now you just enter your Digital Seva Portal CSC ID and Password followed by the Captcha Code. Then Press the Sign In Button.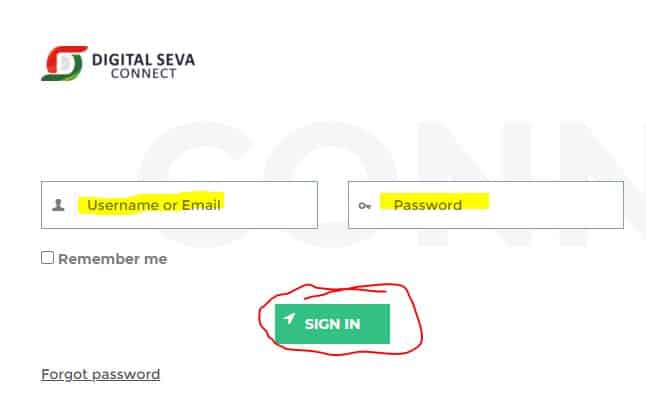 Step-4: After verifying your Details, the CSC Connect will redirect you to the Digital CSC Dashboard Page. Now you can access all the features and Services from the Jana Seva Portal.
The Digital CSC Portal offers more than 100 Central Government Services and various state Government services. You can see all the lists of services from your Digital CSC Dashboard.
Other Tools Services for VLEs
Digi Mail
Digi Mail is an important E-mail service offered by the Digital CSC portal. All the VLE agents can register for Digi Mail ID and Password. Usually, the VLE agent uses Digi Mail for official, Governmental Communication. Click this link to log in to your Digi Mail Account.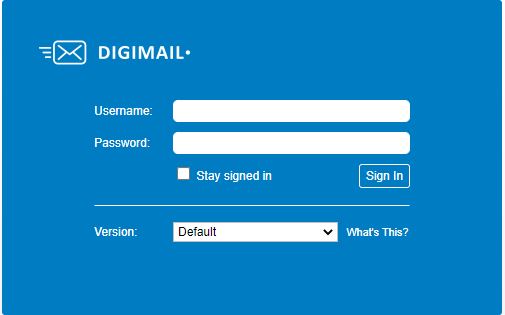 Digi Pay
Digi Pay is the simplest payment Gateway provided by the joint venture of CSC, SPV, National Payment Corporation of India, and Indusland Bank. The Digi Pay services are widely used by the CSP holders to withdraw cash from customers through AePs. Any DigiPay user uses the button below to log in.
Now VLE users can avail AePs facility by using the Digi Pay Portal and Mobile App. CSC users can Download and install from Google Play Store by using the following link.
Digital CSC Helpline/ Customer care number
Any doubt or have any complaints against the VLE agent, you can reach CSC Office by using the following Address.
IT ministry at the Ministry of Electronics & Information Technology,
Electronics Niketan, 6, CGO Complex, Lodhi Road, CGO Complex,
Pragati Vihar,
New Delhi – 110003.
Phone Number: 011-24301349
However, you can reach the support centre at 1800-121-346 (Open: 9.30 AM to 6.30 PM Everyday)
Apart from this, all VLE can register their Complaint, resolve their issue with the help of the Digital Seva CSC Portal Contact Us Page.
FAQ
What is the Salary of a VLE Agent in India?
VLE Agents are Village Level entrepreneurs. They are the owners of the business. There is no salary given to VLE Agents. However, CSC Portal gives minimal commission for each transaction made through CSC Portal.
How to find Jana Seva Kendra near me?
You can just type Jana Seva Kendra near me on Google. Google will show the complete address of the nearest Jana Seva Kendra with its location on the map.
How much does a VLE Agent earn in a month?
In India, a VLE Agent earns a minimum of Rs.15000/- per month. However, some CSC agents earn more than Rs.50,000/- per month. It totally depends upon the demographic, competition, and population.
How to avail VLE Banking CSP point?
Banking CSP point registration is now open at Bank Mitra Portal. Visit and register to Avail yourself of the Banking CSP services.
If you have any Questions or Doubt regarding CSC Vale, feel free to contact us. We are ready to offer you every type of support.
Disclaimer: Note www.digitalcsc.in is not a government or CSC affiliated website. This is a personal blog where we save some personal info and data for our personal usage. So, we should not be considered as a government web portal.