If you are a resident of Odisha, then you should have knowledge of Biju Krushak Swasthya Kalyan Yojana (BKSY Scheme). This is a tremendous move by the Government of Odisha for the families of poor farmers and laborers. Using this scheme every family can avail of health insurance up to Rs.7 Lakh. In this post, we have described all the features, benefits, eligibility, and insurance claim process. So, without wasting your time let us move to the main article.
Biju Krushak Swasthya Kalyan Yojana 2021 Odisha
Maximum Odia people depend upon farming and cultivation. If you are one of them, then Good news for you. Chief Minister Shri Naveen Patnaik has launched a farmer welfare health insurance scheme for you.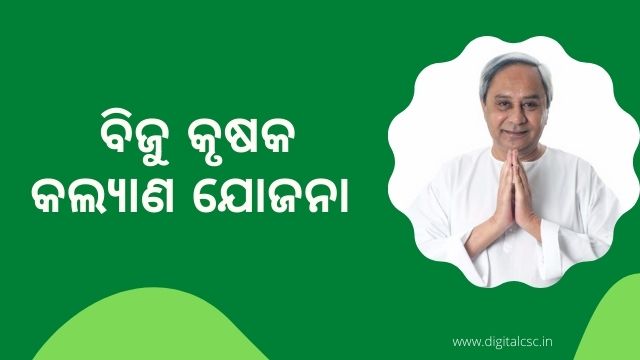 Under this scheme, more than 50 Lakh poor families will able to avail Free Medical treatment from all Government and Private medical hospitals.
On 12th June 2018, Odisha CM Mr. Patnaik announced the launch of BKKY Yojana. Soon, on August 15, he started distributing the BKKY card. This Scheme's features and the facility are very much similar to the PMJAY Ayushman Bharat Yojana, but both are different.
BKSKY Quick Information
| | |
| --- | --- |
| Sarkari Yojana Name | Biju Krushak Swasthya Kalyan Yojana 2021 |
| Launched State | Odisha |
| Sponsored by | Government of Odisha |
| Inaugurated By | CM of Odisha (Naveen Patnaik) |
| Launch Date | 15-August-2018 |
| Beneficiaries | Poor Farmers and Daily Worker |
| Benefit | Health Insurance Cover of Rs.7 Lakh |
| Objective of the Scheme | Offer Free Medical Treatment |
| Hospital List | See Here |
| Health Portal Odisha | health.odisha.gov.in |
| BKKY Official Website | www.bkky.nic.in |
Highlighted Features of BKSKY
The Krushak Swasthya Kalyan Yojana is now offering all most 40% poor families of Odisha. This scheme is helping as a lifeline for poor farmers. The following are the features of this scheme:
The major benefit of the BKSKY is that it offers free medical treatment at each and every Government private hospital.
More than 50 Lakh families of Odisha can get this Free health insurance facility.
The BKSKY Scheme offers every medical and surgical treatment to the beneficiaries. You d not need to worry about your health.
The overall claim procedure is online. You don't have to do any physical paperwork.
The Krushak Kalyan scheme will also pay the overall Hospital charges like bed charges, registration charges, etc.
Again, the most beautiful feature is that it offers the Lab Test and X-Ray charges.
Benefits of Biju Krushak Kalyana Scheme
The Krushi Kalyan Health Insurance scheme is very important for a poor farmer family. Under this scheme, the farmer and his family members (Up to 5 Members) can avail of free health services up to Rs.5 lakh (Rs.7 lakh for women).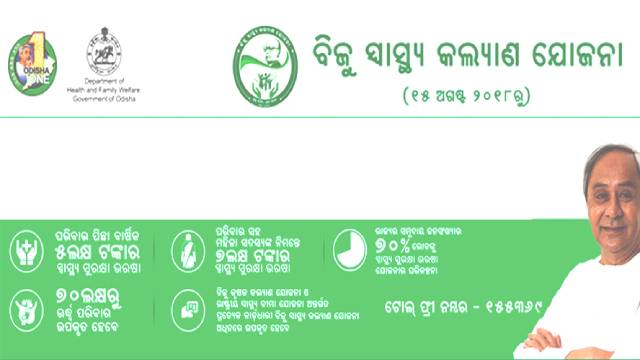 The Biju Krushak Kalyan Yojana includes the following free treatments and services:
Complete Drugs for Free
Diagnostics
Dialysis
Cancer Chemo Therapy
All OT Treatments
ICU treatments
In Patient Admission
Note: Beneficiaries can avail of all the above treatments at all Government and Private health care institutions.
Also Check
BKKY Yojana Eligibility Criteria
The applicant should be a permanent resident of the state Odisha.
All families are eligible to avail of the Free health services up to District Head Quarter Hospital level.
The Beneficiaries name should be on the BKKY Family List.
Applicant having Rashtriya Swasthya Bima Yojana cardholders.
BPL Card/ Anatodaya Anna Yojana cardholders are also eligible.
Families having an annual income below Rs.60000/- in Urban area and Rs.50000/- in the rural area are eligible.
Note: The Family members should not hold any Constitutional post.
How to apply Biju Krushak Kalyan Yojana Online?
As per the Government notification, there is no process to apply for Biju Krushak Kalyan Yojana online. However, the agriculture department has published the beneficiary list. You can check your name by visiting the official website.
If your name is not listed in the BKKY yojana list, and you are eligible for the BKKY health insurance scheme, then you can apply for a new card. For which you have to call the customer care helpline number.
BKSKY Smart Card: How to get this card?
Every eligible farmers, whose name is in the Krushak Kalyan scheme will get the Smart Card. This smart cards are issued by the Odisha Government. Now, the Government is not accepting new health insurance Smart card application. But the existing beneficiaries can visit the Agriculture Department Office and collect the BKSKY Smart card.
BKKY Helpline Number
For Registration, Complain and Enquiry, you can reach at the following Toll-Free Number:
Biju Krushak Kalyan Yojana Hospital List
Under this health insurance scheme, you can avail of treatment from all the State Government-run hospitals. However, in 95% of private hospitals, you can claim the benefit of BKKY Yojana. The complete hospital lists are available in the PDF file. You can follow it to see the complete Hospital list.
| | |
| --- | --- |
| Bhubaneswar | Kalinga Hospital, SUM Hospital, HI-Tech Hospital, Appollo Hospital, Heamalata Hospital, Ayush Hospital |
| Cuttack | Prime Hospital, Panda Hospital, Rudra Hospital |
Apart from these hospitals from Odisha, you can also avail of the service outside Odisha. They are as follows:
| | | |
| --- | --- | --- |
| Andhara Pradesh | Vishakhapatnam | Apolo Hospital, Care Hospital, Mahatma Gandhi Cancer Hospital, Seven Hill Hospital |
| Chatishgarh | Raipur | Ramakrishna Care Hospital, MMI Hospital |
FAQ
What is the maximum insurance amount I can get?

You can get maximum Rs.5 Lakh to Rs.7 Lakh insurance Amount

How many times can I avail the BKKY?

There is no limit, but a family can avail benefit up to Rs.5 lakh per annum.

How many family members are allowed for the treatment?

From a family, maximum 5 members are allowed for treatment.

Can I do my nose surgery by using this scheme?

No, this scheme is applicable for emergency health services

How can I avail the service?

You can avail the service by calling the toll free number 155369