CSC e-shram login problem solved: New CSC Login Link Activated
CSC e-shram login problem solved: E-Shram CSC Login is not working for two to three days. Also, Aadhaar OTP verification is not being done in self-registration for e-shram card. Know how all the CSC VLE can Login to the portal with a new link and how to generate e-shram card online.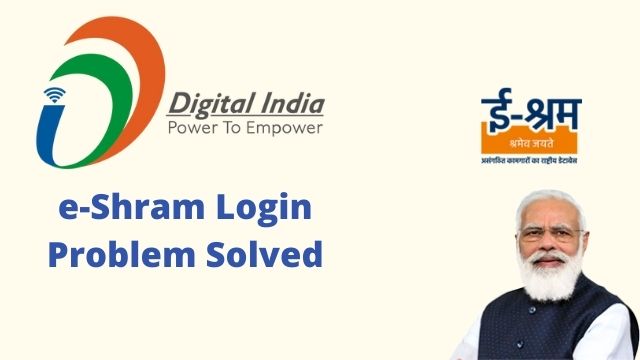 During the COVID-19 Labpour Crises, the Government faced a considerable problem in identifying honest Labour. Tough the Government has issued the Labour Cards. Still, they were unable to locate the people on a work basis. Hence, the actual beneficiary was failed to get the Government's help. So, the Ministry of Labour & Employment has launched a new scheme e-shram card to prepare a database of Unorganized Workers.
The concerned minister Shri Bhupender Yadav launched the e-shram portal on 26th August 2021. The beneficiaries started creating the e-Sharma cards online through the newly developed portal register.eshram.gov.in. The Government also enabled the CSC VLEs to Generate Cards for the beneficiaries. For two days, the CSC VLE faced an e-shram login problem. Officially, the ministry removed the CSC VLE Login Link from the Home Page. Apart from this, self-registered people are facing difficulties in Aadhaar OTP Verification.
Current CSC e-shram login problems
In the new e-shram portal, you will face three types of problems.
There is no Login for CSC VLE Agents
Self Registerd Beneficiaries Aadhaar Authentication Problem
Let me explain you what are the exact error you are facing now.
CSC VLE Login Error
In the Digital Seva Dashboard, there is a link for CSC Login. But now it's not working. When you will click on the link, you will be redirected to the Self Registration Page.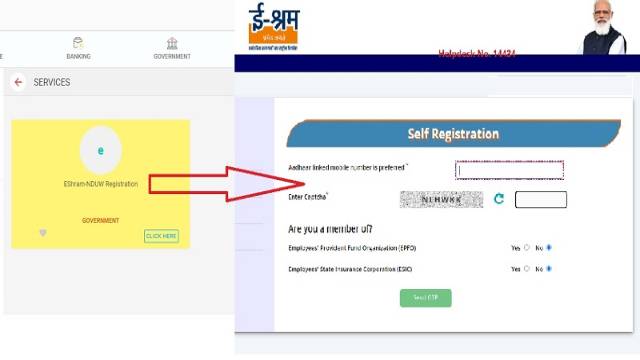 Again, there was no CSC Login link was Available. So, the VLE agents are not able to make online registration.
If the VLE used to login to the CSC portal in any way, then during the time of Mobile OTP verification, or Aadhaar OTP verification this type of error are appearing on the screen.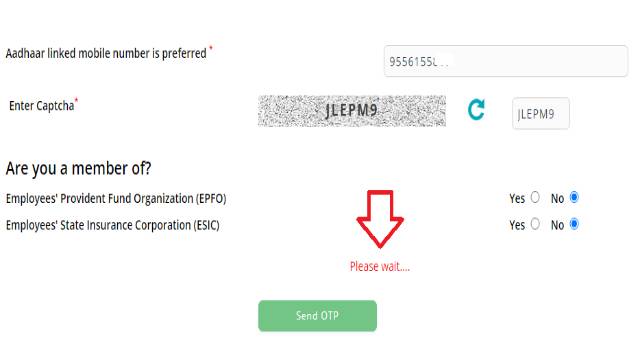 Also Read:
Self Registerd Beneficiaries Aadhaar Authentication Problem
When you are going for the e-shrama Card self Registration form, you will face the Aadhaar Verification error problem. Server Error at UIDAI server error will appear.
How to fix e-shram Portal Problems?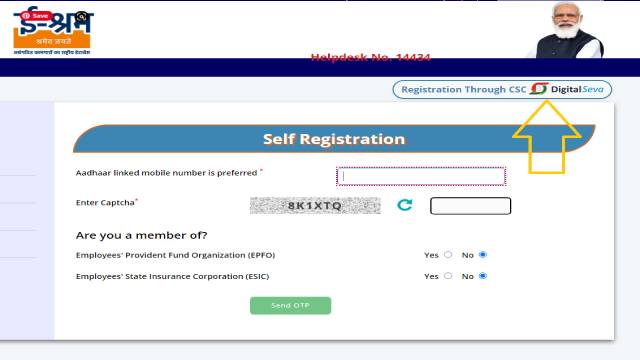 Firstly, let me inform you that, in the e-shram Portal, the CSC Login Link has been activated.
Now all CSC VLE Agents can use their CSC ID and Passwords for the Login
In case, the Login link is not Activated in your Portal, you can Click Here For Direct portal Login.
Before Login to the portal, Try to Clear Cookies and Cache of your Browser.
Yet, the Government Authority has not fixed the Aadhaar Verification issue. If there will be any update, it will be available here.
Read More: Pradhanmantri Gramin Ujala Yojana 2021(PMGUY): Get LED bulbs Free
Support and Help